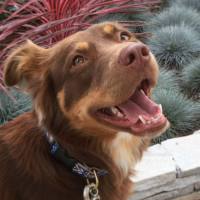 "Zach is wonderful and so is Tails 2 Trails! Zach has been very flexible with my work schedule and has worked with me if I have last minute changes and needed some help. The online scheduling portal is wonderful and easy to navigate. Plus it makes payment and communication easy. Zach is very easy to get in touch with and always quick to respond, as well as great at communicating if there are any concerns about my dog. Moreover, my dog loves him. I used another dog walking service before Tails 2 Trails who used multiple dog walkers, which made my timid rescue pup a little nervous. Instead of working with my dog and being patient, they said my dog was "aggressive" for barking and "not a case they usually deal with." Zach was patient with my dog and they quickly bonded. You can tell he has a lot of experience with dogs and can deal with all types, from the shy to the more boisterous animals. We love Zach and are so happy to have him!"
- 10/12/16 Samantha W. from Yelp
"The Tails 2 Trails team has been one of the BEST pet walking services I have ever used. Dependable, Reliable, Flexible, Responsive, and Experienced are the qualities that come to  mind when I think of Zach and his team.  To our regret, we will be moving out of the neighborhood w/in the next month.  Tails 2 Trails has set the bar high for the next pet service I will choose.

THANK YOU for being one of Harlowe's Best Friends."

- 2/12/17 Tony G. from Yelp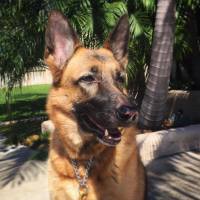 "I can't say enough how much our family loves Zach and the incredible service offered by Tails 2 Trails! Besides his comfort level with big dogs and his clear love for all types of animals, he meets my criteria which includes: 

scheduling-so easy! online portal has all the information and you have minimal need to interact if you don't want to (though Zach is extremely personable! I am busy and prefer to manage these things online). He also will schedule via text! 

payment-his online portal automatically bills/accepts payment based on the  number of hours/walks you scheduled on the previous week. Always on Sunday. No surprises! No writing checks or having cash on hand. 

transparency-you get an email when he arrives and one when he leaves so you know exactly how long your pet has been walked. And there's no faking it, because he provides a barcode on a magnet and has to scan in and out. As an added bonus the "Walk Completed" email includes notes about the walk and a photo of your pet!

flexibility-I try to be mindful of our schedule but sometimes things come up and I text Zach and ask for a time-or-day-change and he always accommodates if he can. No penalties. Also, he's saved us many times when I've sent a text asking for a last minute walk b/c I am held up at work. 

Most importantly, our dog LOVES Zach. We call him her boyfriend b/c she gets giddy when he shows up. Have you ever seen a German Shepherd seem like a teenage girl? :-)"
- 8/15/16 Claire K. from Yelp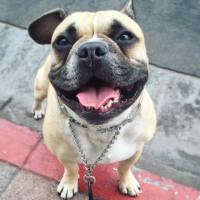 "Zach recently started walking my boys again. I was extremely happy when I found him on FB and that he had started his own business. He was my 2 pups previous walker and my boys absolutely loved him. Zach takes such good care of them. I don't have to worry about them or wonder if they are actually being walked. I love that he sends me photos of them every day. If you are looking for an amazing person to take care of your furry loved ones, Zach is that person."
- 2/29/16 Michelle C. from Facebook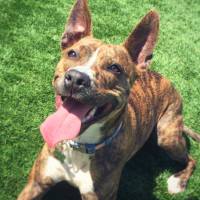 "Zach and the Tails 2 Trails team are part of our family even though my husband and I don't see them.  We have been using them regularly, for mid day play sessions and overnight care, for a few months and their service remains outstanding. This is important because many pet services start out great but do not sustain that level of service and commitment. 
Our dog, Zoey, has TONS of energy but due to her rough past (she is a rescue) walks are not an option for her.  We have Tails 2 Trails come over during the week when we are working to play with Zoey and they do a great job. They give her the hands on play she requires so we come home to a happy and tuckered out pup. 
Zach and his team are professional and very responsive. Zoey has been a handful for quite a few dog sitters but not Tails to Trails. I feel they treat her like they would their own pet, so when we are at work or away on a trip I know Zoey is in good hands. We are so glad we found Tails to Trails and we know Zoey feels the same way!"
-
4/2/16 Stacey O. from Yelp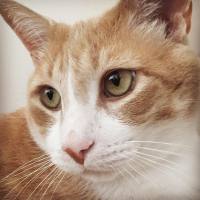 "I recently moved to San Diego and started using Tails 2 Trails initially the great price for the time. Zach has made upwards of 40 visits to my cat, Moose, and I am nothing short of impressed. His quality of service exceeds those of the "big companies" and I can rest assured that Moose is always well cared for.
Tails 2 Trails provides a detailed update on Moose as well as a photo for every visit through a pet check program. I'm also able to see exactly when Moose's session starts and ends.
If you're looking for an affordable pet sitter with a flexible schedule and passion for pets, I highly recommend you try Tails 2 Trails."

- 7/1/16 Courtney B. from Google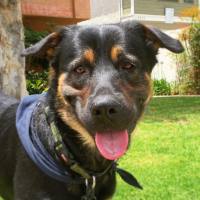 "With so many options for dog walkers and doggie care services in San Diego, it seemed a daunting task of choosing the right person to care for our rambunctious puppy but once we met Zach, we knew we had found the right fit! Zach took to our dog right away and vice versa. Zach listened to our wants and needs as doggie parents and worked with us to come up with a fitting plan, and when things changed, Zach was willing and able to adjust our schedule. Zach, and the Tails 2 Trails crew, is reliable, flexible, and awesome! If you're looking for someone to spend quality time with your pet(s), look no further than Tails 2 Trails!!"
- 10/22/16 Rebecca R. from Facebook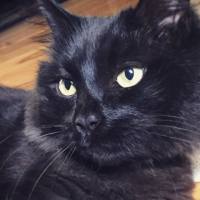 "HIGHLY recommend Zach with Tails to Trails! He cared for our two cats for a week while on vacation. His communication and professionalism gave us great piece of mind for a relaxing vacation at a great price. The emails with a note and pictures of the kids were the best!"
- 1/18/17 David M. from Google
"I've had Zach from Tails 2 Trails pet sit my dog Mimi multiple times and the experience has been nothing less than great. As most pet parents, I am always very anxious to leave Mimi when I am traveling. However, Zach has given me confidence that Mimi is safe, happy and loved when I am away. He provides daily updates describing Mimi's behavior and activities as well as lots of pictures. The payment system is easy to use and his services are fairly priced. I highly recommend Tails 2 Trails to anyone looking for walks or pet sitting for your fur babies."
- 3/28/17 Dana I. from Google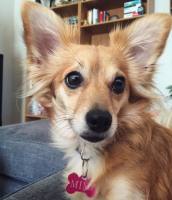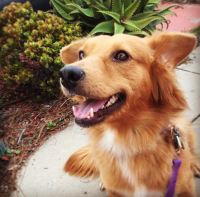 "Zach is great and it was such a huge help having him walk our dog during a particularly busy couple of weeks! Zach is very professional and we felt completely comfortable giving him access to our home. We also loved getting photos each day! We will definitely use Tails 2 Trails again in the future."
- 1/29/16 Katie B. from Facebook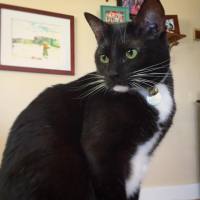 "My fiancé and I have had a wonderful experience using Zach's service so far. It's clear to me that he loves his job. We were were out of town for a long weekend recently and ended up having to unexpectedly extend our trip by a week. I called Zach that day and he was more than happy to stop by for the week and check on our cat even on such short notice. He even went above and beyond to coordinate with our landlord to get a key, since we hadn't expected to be gone and hadn't left one. I would absolutely refer anyone who needed a pet sitter to call him. Also, he uses a service that allows him to  send updates and pictures after every visit, which is awesome :)"
- 5/22/16 Katie J. from Yelp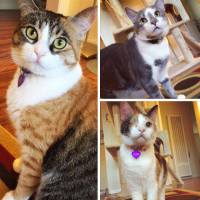 "We had such a great experience with Zach that I am already recommending him and his business to my animal-owning friends. The PetCheck technology that he uses is so cool! I loved getting little updates on my fur babies, and the best part was getting daily pictures of them looking happy and cared for. Not to mention all the services are extremely affordable. We will definitely be asking him to come back next time we go out of town. Thanks again, Zach!"
- 6/28/16 Emily S. from Facebook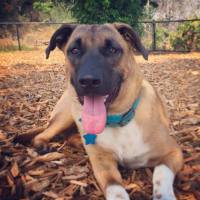 "Zach has been walking my dog Parker since I moved to San Diego a little over 4 months ago and I could not be happier with him. He is professional, a great communicator, and often goes above and beyond with my pup. I trust him with not only my dog but my home. I honestly can't imagine a better dog walker and if I ever leave San Diego he will be one big reason I miss it. Do yourself and your dog(s) or cat(s) a favor and try Zach at Tails 2 Trails out."
- 6/29/16 Will D. from Google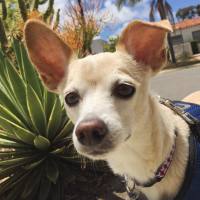 "Zach and the other tails 2 trails staff are awesome! You can tell right away that Zach is an animal lover! He is so nice and very flexible to your needs. I have been using tails 2 trails for about two months now. I have a chihuahua mix and we buy a 15 minute potty break when needed either during the week or on weekends.
I love the updates they send you via email with a cute picture of your pet and status of the visit. It is always great to know that the walk went well! Thank you!!"

- 7/5/16 Victoria P. from Yelp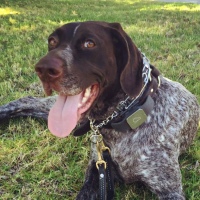 "Tails 2 Trails is an amazing dog walking service.  Zach is great with our very high energy bouncy dog! She wouldn't make it through the work day without him!!  They are extremely thorough, flexible, reliable, and great with pets!  We can't say enough good things about Zach and Tails 2 Trails!!!"
- 2/18/17 Claire K. from Yelp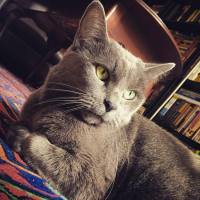 "Zach has looked after my family's cat over two Christmas holidays, and always provided impeccable service. In addition to making sure she was well cared for and had quality human contact, he was great about providing updates and letting us know how she was doing. Scheduling and payment was super easy through the online portal. It felt great to be able to leave our pet in such capable hands."
- 1/11/17 Kye L. from Yelp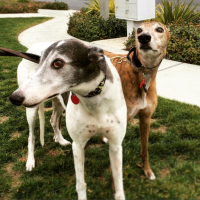 "We hired Zach to take care of our fur babies since we were heading out of town for the weekend. Zach did an amazing job and we'd definitely recommend him to anyone looking for an overnight companion or a pet sitter. Our girls loved having Zach around as well. Thanks again, Zach! You are awesome."
- 1/18/16 Josh B. from Yelp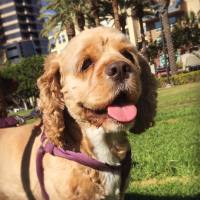 "I can't say enough good things about Zach! He takes such good care of our pups! My favorite part is the online portal he offers which has gps, a daily reportcard of the pups and even pictures! If you need a dogwalker, I highly recommend him!"
- 12/8/16 Tarah S. from Yelp
"This was my 1st time using Zach and my 2 ragdolls were well cared for and happy while I was on vacation! It was great getting the pics and getting updates when I was away. This was by far the BEST service my pets have received and I look forward to using Zach again! Thanks again!"
- 1/25/16 Doug H. from Yelp